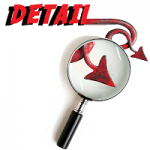 When you travel frequently as part of your job, as I do, it would make sense to stay home when on vacation.  But because I find the world an endlessly fascinating place, for me, vacation is the perfect time to put the shoe on the other foot and be the recipient of all the wonderful destinations, excursions and experiences that we put in place for our clients.
This past December, we travelled to some amazing places in India and Africa.  The trip was filled with new places, people, sites, and sounds and, as it always happens, with opportunities to be reminded of why it's so important to pay attention to all the details when planning an incentive travel program.
We traveled on a beautiful mid-size ship in the Indian Ocean. The food and service were wonderful and our every need was tended to – except when it came to the excursions.  These exotic locations don't offer what many tourists expect and if this isn't understood from the outset, things can go terribly wrong.
Given the smaller ship, the process for on- and off-loading passengers should have been simple and well organized.  It was not.  There wasn't an effective priority system to get people with planned excursions off the ship first so they could make their scheduled departure time, resulting in long, unnecessary lines.  It's normal for people not to listen well to instructions so it's up to the tour operators or the ship to go the extra mile to make procedures clear, easy to follow and effective.
In many cases the tour descriptions didn't match the experience so we saw many passengers who were disappointed in their outing. And when things happened unexpectedly, even something as simple as a change in weather, there didn't appear to be adequate back-up plans in place to keep things running smoothly.
Just these few examples reaffirmed why it's so important to use an experienced incentive company if you are planning an incentive travel program for your group.  The company you hire will:
*  Make sure excursion descriptions match the experience.
*  Choose excursions that match the interests of your employees, customers and channel partners.
*  Work with suppliers to give your group priority boarding and disembarkation when appropriate.
*  Have alternate plans available when unexpected changes occur.
*  Empower staff to make decisions to call for back-up buses, alternate tours or provide timely reimbursement for excursions that are cancelled.
These are just a few examples of the details that can hide the devil and may ruin a program that your people worked hard to earn.